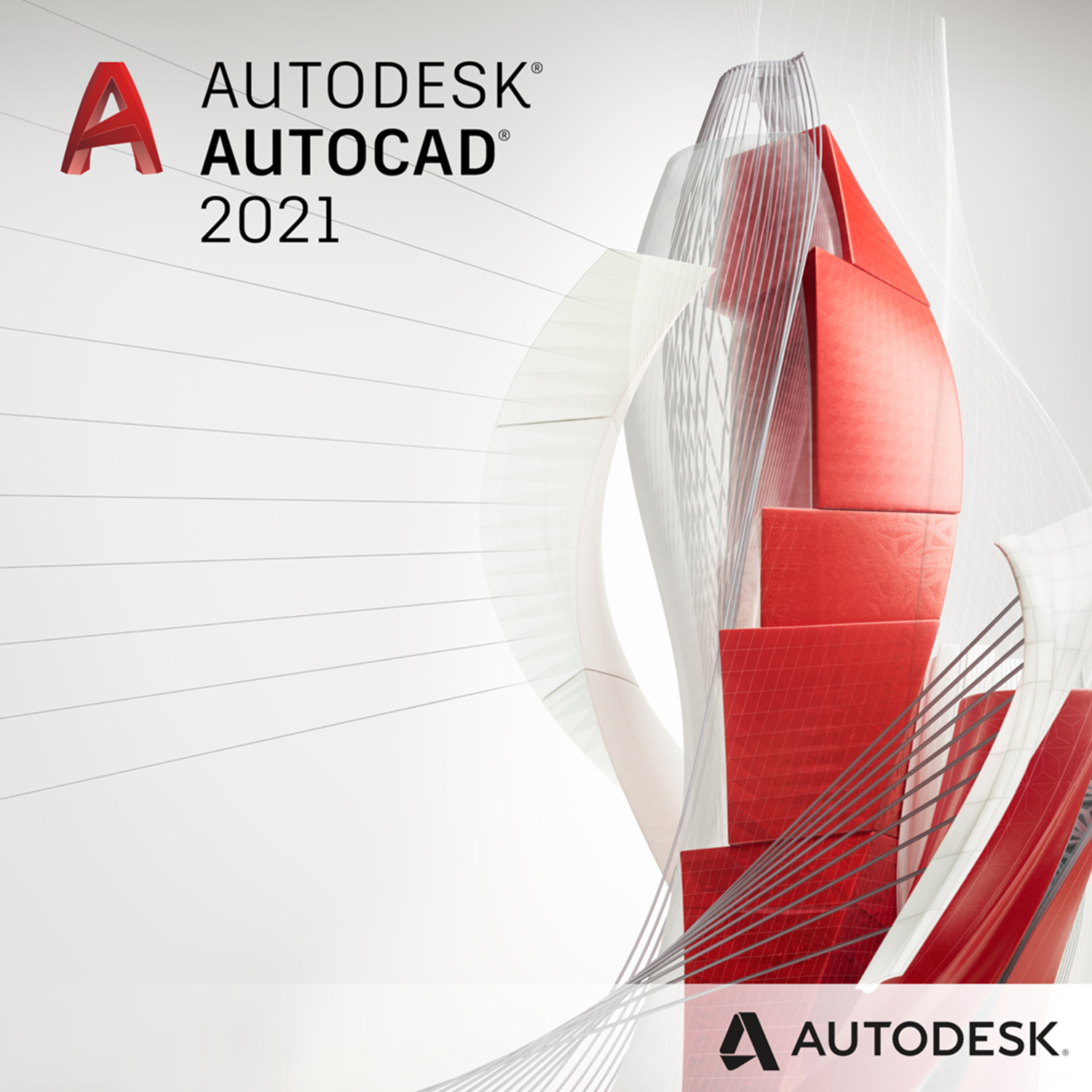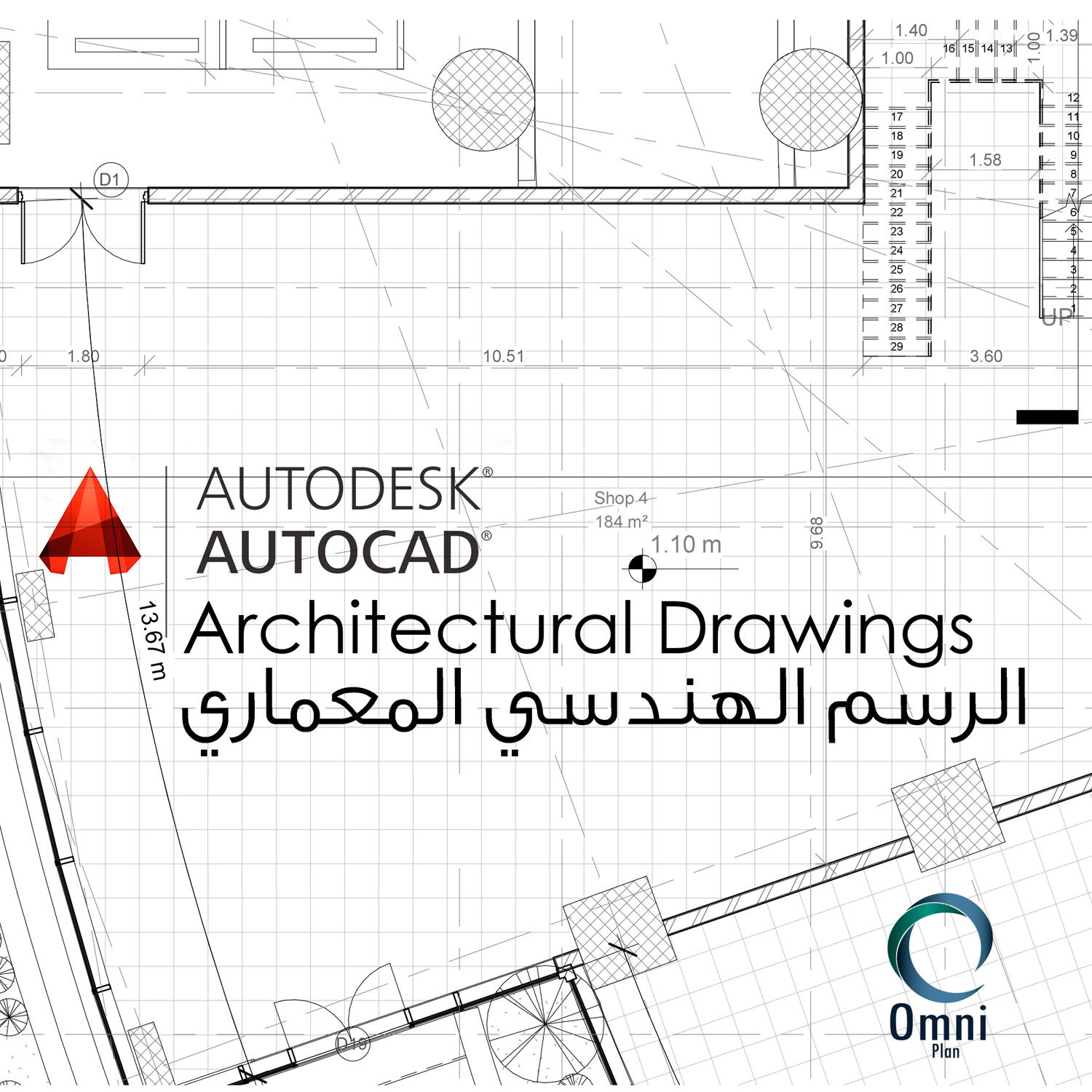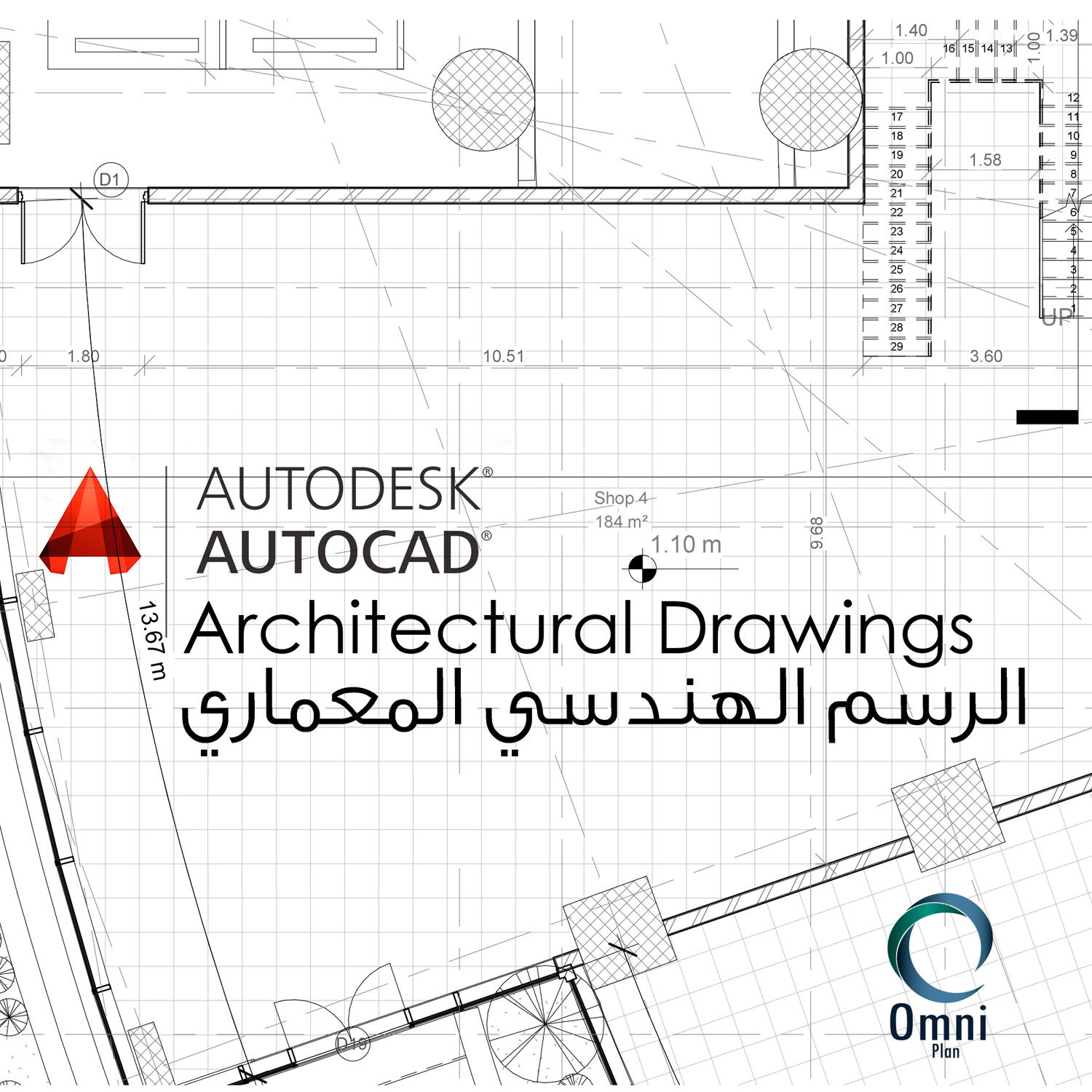 Course Information
Overview
AutoCAD © is one of the most important 2d & 3d drawing software, it used in all fields to turn ideas into organized drawings, it supposed used professionally from all engineers.
This course geared to all ages and all majors, includes all the details of the program from beginning to advanced stages.
You will learn the commands and how to deal with it, coordinate graphics, print, and how to deal with AutoCAD programming on each device and identified it as suitable for the user.In addition to the ongoing exercise within the lecture, you will learn how to be fast in using the commands and finishing the drawing faster.
يحصل الطالب على :
(من حساب الطالب على موقع اتوديسك )  Autodesk شهادة حضور الدورة من
الامتحان المجاني الدولي مجانا (قيمته الاصلية  60 دينار)
تنزيل البرنامج مجانا
خصم 50% على الدورات الاخرى خلال الدورة
 مج اومني بلان مجانا
ذاكرة فلاش 32 جيجا مجانا
*يخضع للشروط و الاحكام
Objectives
برنامج AutoCAD و من اهم برامج الرسم ثنائي وثلاثي الابعاد الذي يعمل بمنظومه ال CAD"Computer Aided Drawing" يستخدم في كافة المجالات لتحويل الافكار الى مخططات ورسومات منظمه نخرجها فيما بعد بعدة اشكال. حيث انه من المفروض ان يكون كل مهندس يستخدمه باحتراف .
هذه الدروة موجهه لكافة الاعمار ولكافة الاعمال , بمحتوى علمي متطور يشمل على كافة تفاصيل البرنامج من بدايته لمراحله المتطورة
من تعلم الاوامر وكيفية التعامل معها وتنسيق الرسومات وطباعتها وكيفية التعامل مع برمجة الاتوكاد لكل جهاز وتحديدها فيما يناسب المستخدم. بالاضافه الى التمرين المستمر داخل المحاضرة على كيفيه السرعه في استخدام الاوامر والرسم على البرنامج .
المحاضرات مقسمه الى ثلاثه اقسام :
1. اوامر الرسم والتعديل والاوامر المساعده مع تنفيذ رسومات على كل منها
2. رسم مشروع "shop drawing " هندسي واخرجه بشكل كامل وطباعته ويعتبر هذا مشروع التخرج من الدورة
3. 2-4 ساعات على الرسم ثلاثي الابعاد
يتوقع ممن ينهي الدورة ان يكون متأهل بشكل كامل لاجتياز الامتحان الدولي للبرنامج ACP ومستخدم محترف له.
كما شعارنا دوما لا نؤمن بالكم و العدد داخل الدورة الواحدة و لكن نؤمن بالنوعية و جودة ايصال المعلومة للطالب فضمت كل دورة من دوراتنا عشر طلاب كحد اقصى حيث يكون نصيب كل طالب 15 دقيقة في محاضرة مدتها ساعتين في قاعات مجهزة باحدث الاجهزة.
Audience
Architects
Interior Designers
Architecture students
Interior design students
Landscapers
Industrial Engineers
المهندسون المعماريون
مهندسو الديكور
طلاب الهندسة المعمارية
طلاب التصميم الداخلي
مهندسي تصميم الحدائق
المهندسين الصناعيين
Outline
Course Overview, Introduction to certifications

About Autodesk certification exam
Certified user and professional exams
Using certiport portal

Basic drawing tools

Create, open and publish files
Line command
Circle and arc command
Polygon command
Using co-ordinate system
Dynamic input, direct distance, and shortcut menus.
Using inquiry commands.

Drawing settings

Ortho and polar tracking
Running object snaps
Object snap tracking
Grid and snap mode
Creating selection sets

Modifying drawing

Creating rectangular, polar, and path array
Modifying associating objects
Stretching objects
Grip editing
Move and copy commands
Offset and mirror commands
Rotate and scale commands
Trim and extend command
Fillet and chamfer commands

Object visibility and appearance

Create and assigning layers
Managing layer properties
Assigning properties by object or layer
Managing layers

Using blocks and x-ref

Defining blocks
Modifying blocks
Working with global blocks
Working with attributes in blocks
Managing layers properties of blocks
Reference external drawing and images

Working with curves and hatching

Blend with splines and join commands
Drawing and edit curved polyline
Drawing and edit splines
Using hatch and gradients

Dimensioning and text

Creating dimension styles
Using dimensions in drawing
Modifying dimensions
Creating text style and making single line text
Making multiline text

Layouts, Annotative objects, and plotting

Introduction to paper space
Working with paper space
Modifying properties in viewport
Understanding annotation scale
Setting printing and plotting options
Plotting Drawings from layout

Practicing by assignments and project during lectures
Revision and local exam
Professional exam (optional)
Testimonials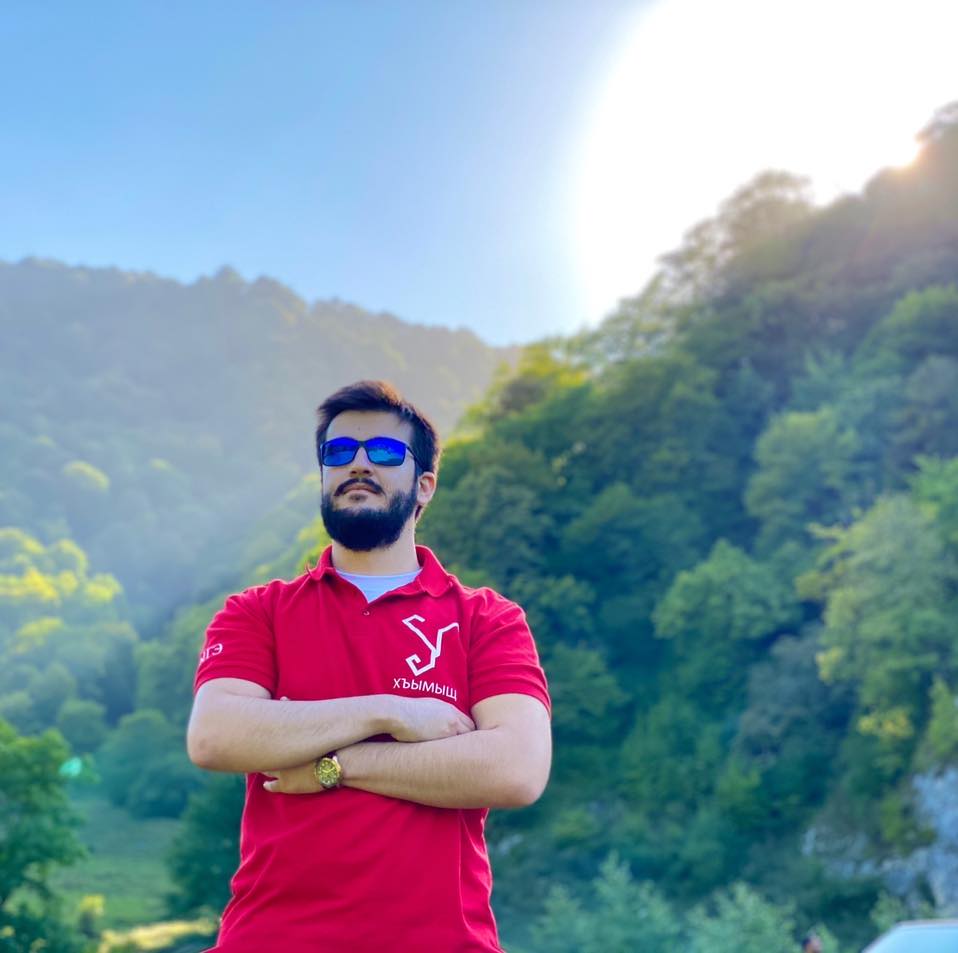 Bashar Khemesh
Mechanical Engineer
دورة جدا ممتازة مع المهندس فراس و بتفيد خصوصا مع كثرة التمارين و الواجبات اللي بتسهل لاي شخص التعامل على برنامج الاوتوكاد القيمة اللي اخدتها من الدورة فوق المتوقع