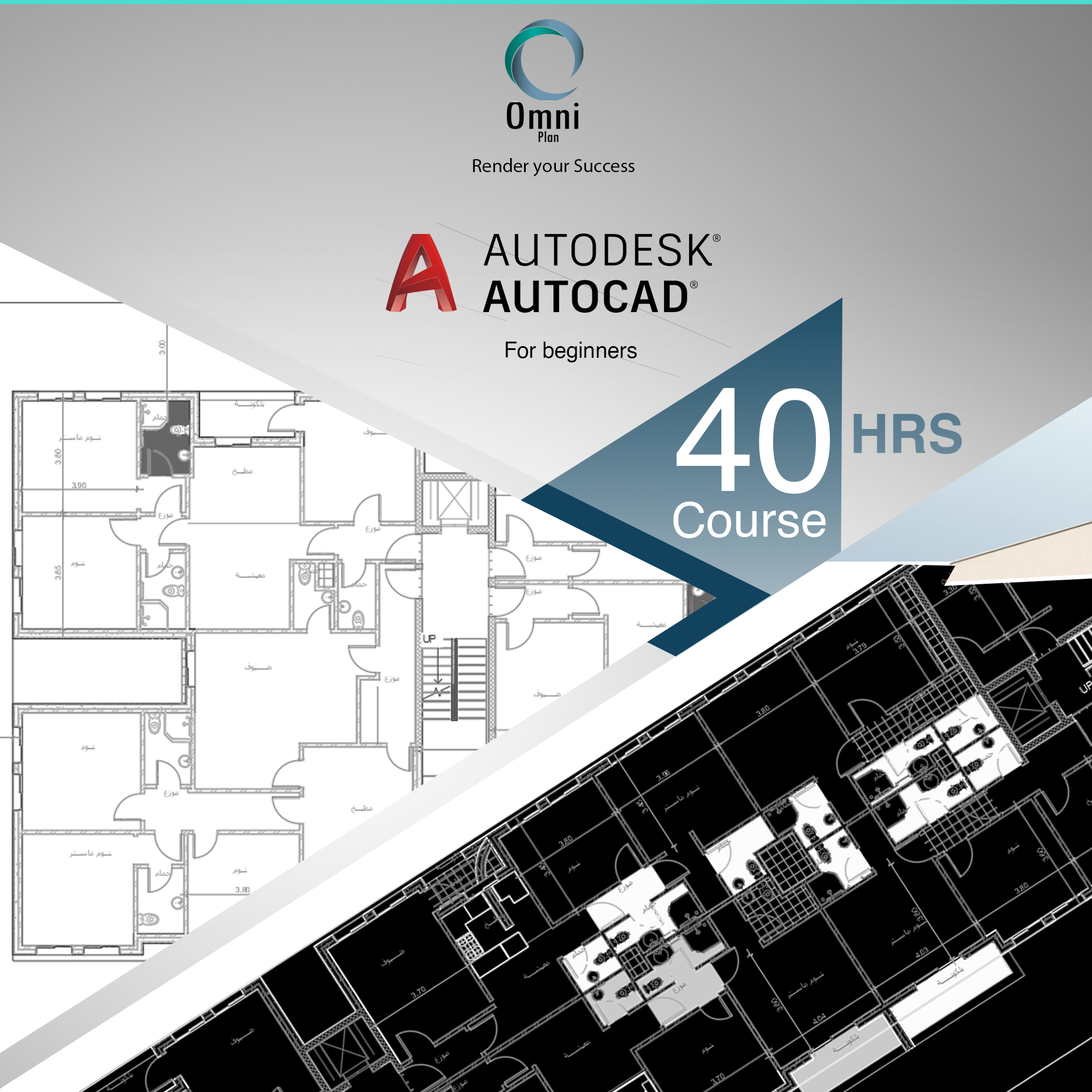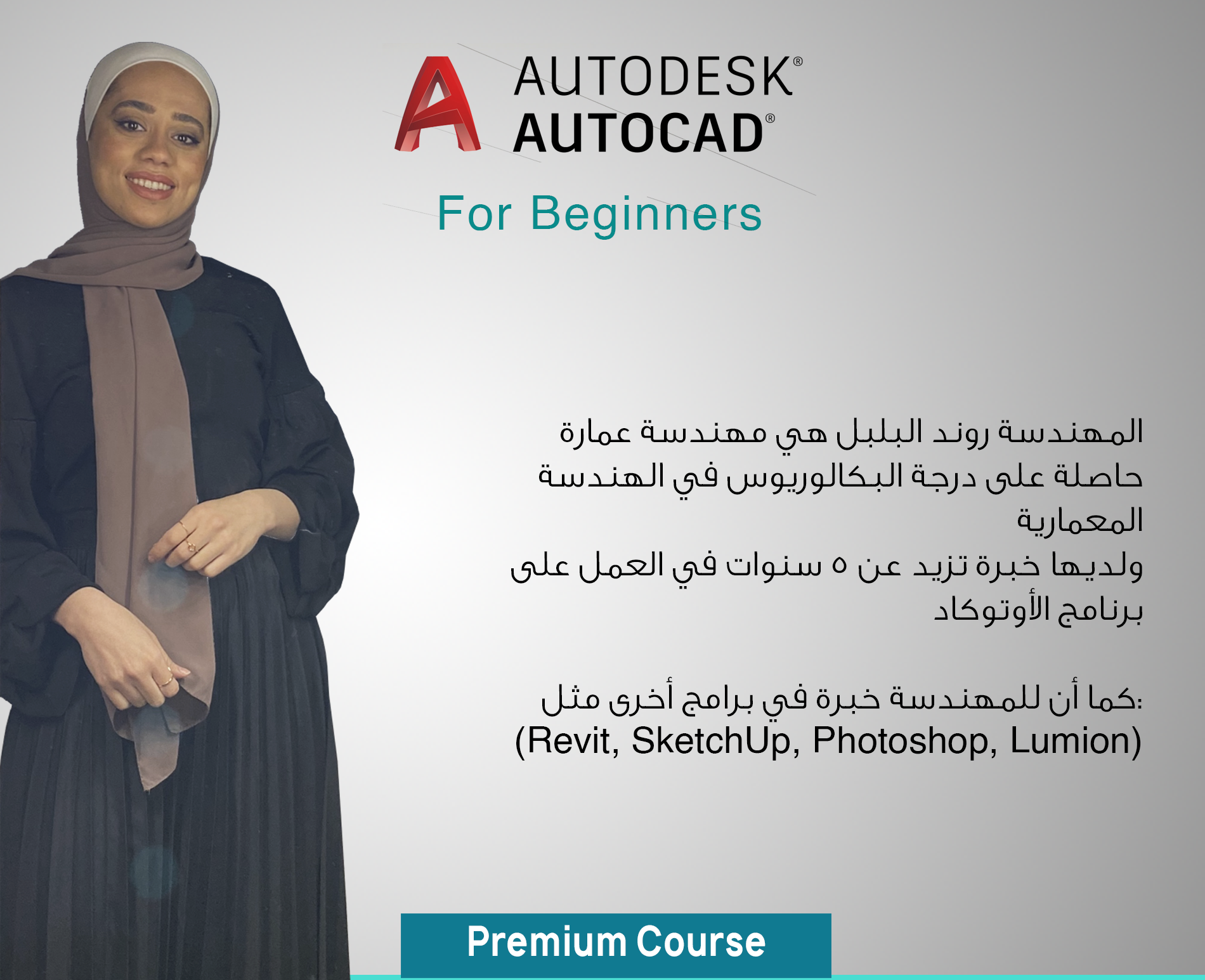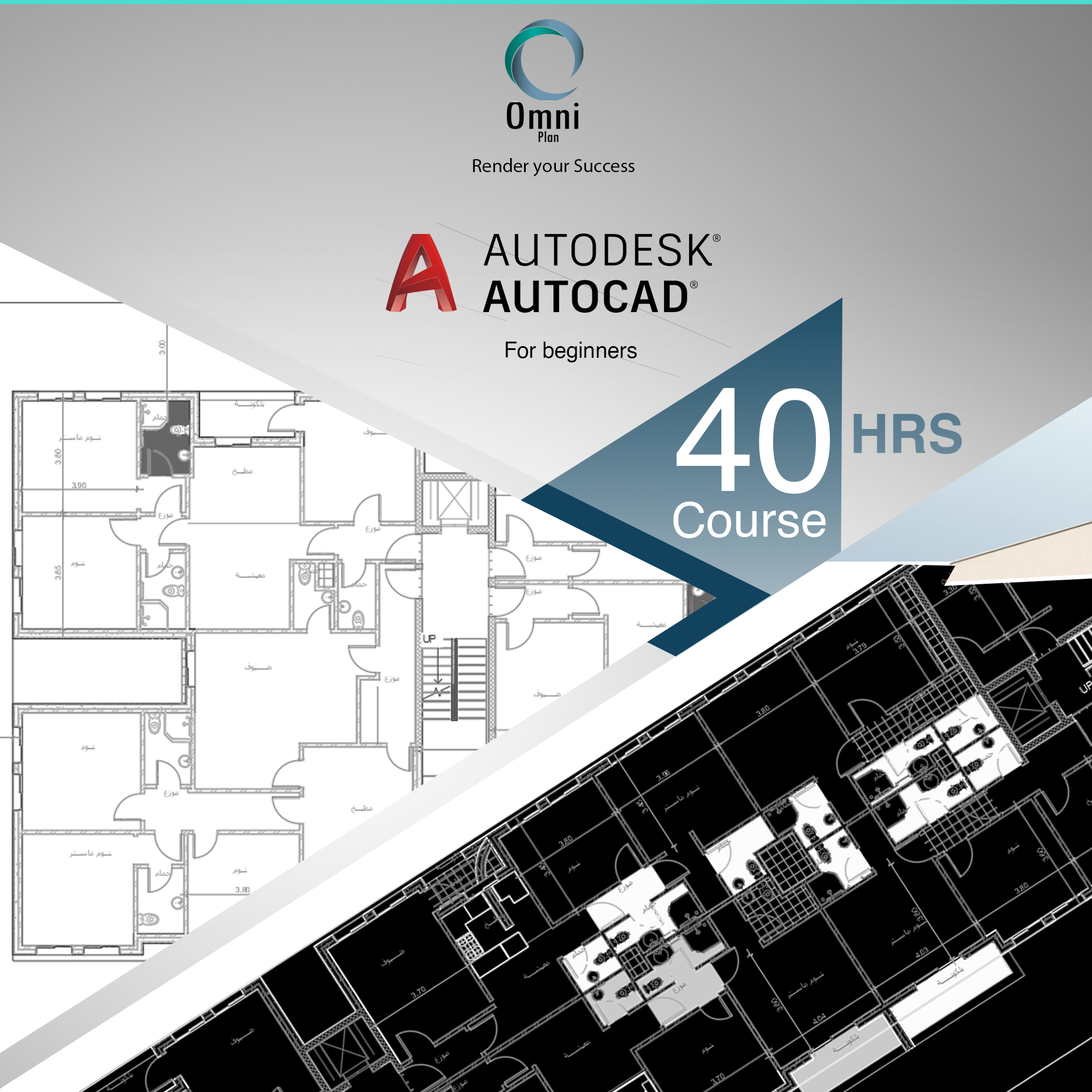 Course Information
Overview
نسعى في هذه الدورة الى تمكين المهندس من استخدام البرنامج بشكل محترف من خلال تفاعله مع مدرب مهندس ممارس للبرنامج في بيئة عمله و ان يسعى الطالب الى استخلاص ما هو مهم و اهم في خفايا البرنامج و نسعى الى تخريج مهندسين قادرين على اسقاط ما تعلموه في بيئة عملهم و تحسينها.
تعتمد الدورة على الامثلة العملية في كيفية إنشاء رسومات تفصيلية ثنائية الأبعاد، والتي تتضمن بشكل رئيسي المخططات والأقسام والارتفاعات المعمارية. و سيتعلم اخراج المخططات الهندسية (مخططات أفقية، عامودية، واجهات معمارية) بشكل فني.
Objectives
The main objective of this course is to provide the student an education in how to utilize computer software necessary to function as a CAD draftsperson. The student will learn how to manage numerous elements on the same drawing using layers, commands, and tools.
Enable participants to create detailed 2D drawings that mainly include architectural plans, sections, and elevations.
Learn the basic concepts and features of AutoCAD.
Familiarity with the program's tools and techniques.
Acquisition of good skills in architectural design and drawing.
Acquiring the skill of dealing with measurement systems.
Enable participants to draw architectural and interior plans.
Enable the participants to draw the heights and sections and determine the dimensions.
Audience
Architectural engineering Students
Interior Design Students
Architects
Interior Designers
طلاب هندسة العمارة
طلاب التصميم الداخلي
مهندسي عمارة
مصممي الديكور الداخلي
Outline
Introduction

Installing the application on the Laptops
Learning about the user interface of AutoCAD, such as panels, ribbon, model space, etc
Learning basic drawing tools

Basic Drawing Skills

Navigating 2D Drawings, Drawing Lines and Rectangles, Canceling, Erasing, and Undoing
Understanding the concept of drawing a toolbar
Learning about line command, polyline command circle command and Arc command
Using Coordinate Systems

Using drawings Aid

Grid and Snap
Ortho and Polar Tracking
Polar Snap and Running Object Snaps
From Snap and Object Snap Tracking

Editing

Creating Selection Sets
Move and Copy, Rotate and Scale, and Working with Arrays
Trim and Extend, Lengthen and Stretch, Offset and Mirror
Grip Editing

Shaping Curves

Drawing and Editing Curved Polylines and Drawing Ellipses
Drawing and Editing Splines
Blending Between Objects with Splines

Controlling Object Visibility and Appearance:

Changing Object Properties
Organizing drawing objects in layers
Setting the Current Layer, Altering Objects' Layer Assignments
Controlling Layer Visibility
Applying Line type, Assigning and Managing Layer Properties

Geometric Constructions:

Point commands
Ray commands
X-LINE commands

Hatching and Gradients:

• Specifying Hatch Areas
• Associating Hatches with Boundaries
• Hatching with Patterns, Hatching with Gradients

Creating and Editing Text:

• Creating Text Styles
• Transforming and Creating Text
• Writing and Formatting Paragraphs of Text using M-TEXT
• Editing Text

. Dimensioning:

Styling Dimensions
• Adding Dimensions
• Editing Dimensions

Working with Layouts and Annotative Objects:

Creating Annotative Styles and Objects
Creating Layouts and Adjusting Floating Viewports
Overriding Layer Properties in Layout Viewports, Drawing on Layouts

Printing and Plotting:

Configuring Output Devices
Creating Plot Style Tables
Using Plot Style Tables