Photoshop Architectural Post production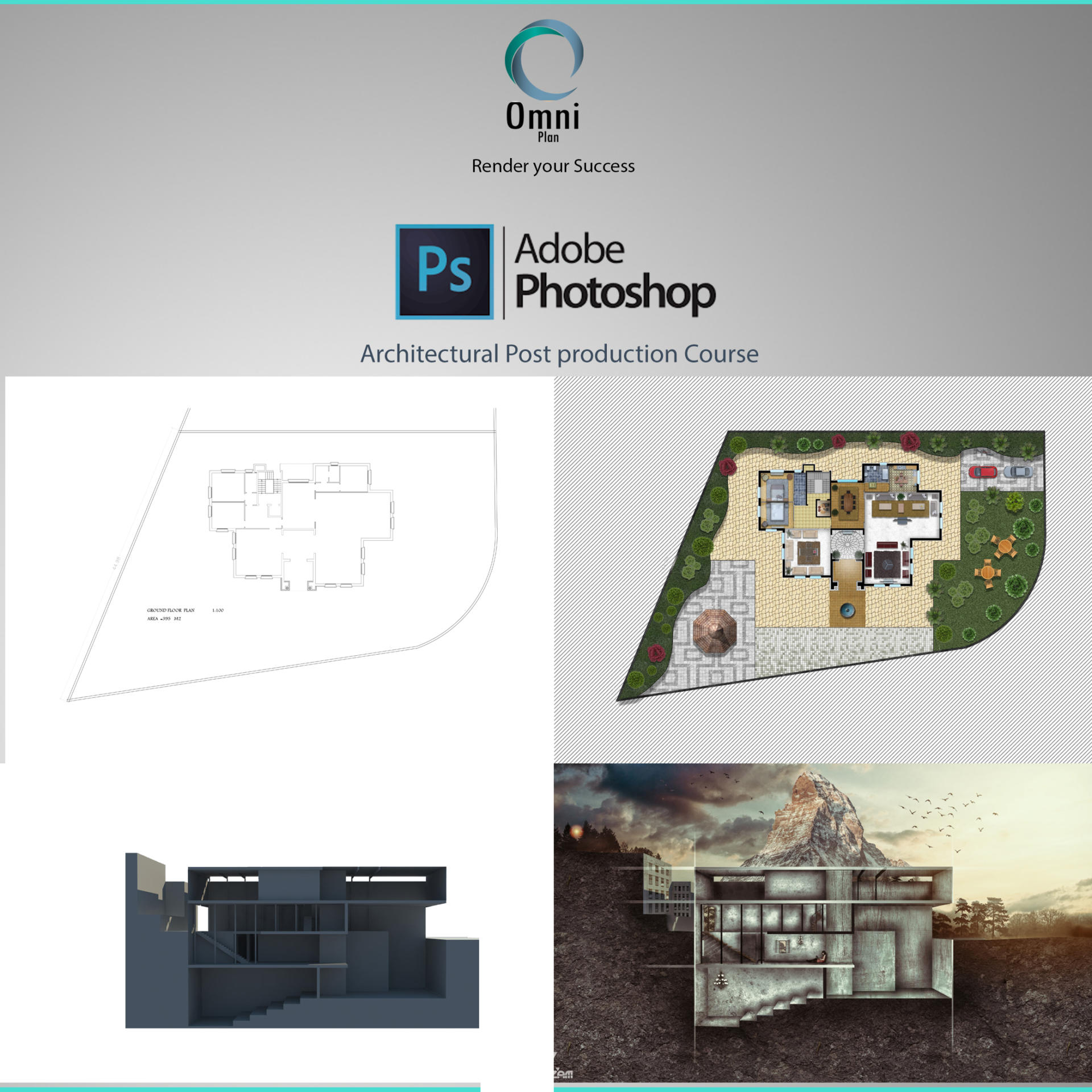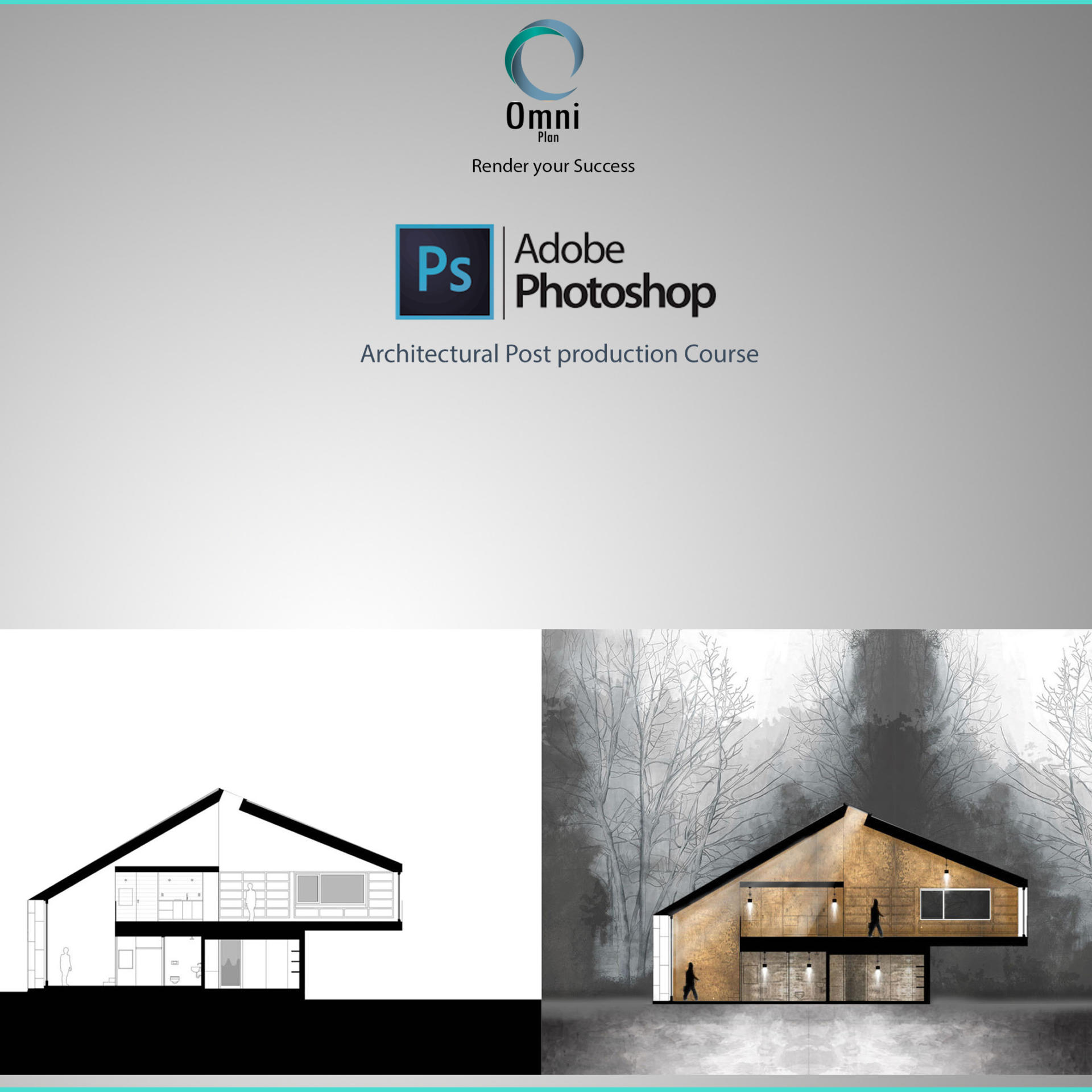 Trainer

Azzam Dashoun

Place

Omniplan

Fee

90 JOD

Av. Seats

10

Schedule

03/08/2019 → 31/08/2019

Sat, Mon, Wed

6:00 PM to 8:30 PM

duration

40 Hrs

Register
Course Information
Overview
Adobe Photoshop CC
---
نسعى في هذه الدورة الى تمكين المعماريين  و مهندسي التصميم الداخلي  والديكور  من استخدام البرنامج بشكل محترف من خلال تفاعله مع مدرب مهندس ممارس للفوتوشوب في بيئة عمله .
و ان يسعى الطالب الى استخلاص ما هو مهم و اهم في خفايا البرنامج و نسعى الى تخريج متدرب متمكن قادر على التحكم في المشروع واظهاره والوصول للاحترافية .
تعتمد الدورة على طريقة اظهار واخراج العناصر والمناظير الداخلية والخارجية (النهارية-والليلية ) بطرق احترافية وتصميم المقاطع المعمارية واللوحات واظهار المخططات .
 *Production of CV and port-filo.
وانتاج البوسترات التصميمة والمعمارية بطرق مبتكرة .
---
objectives
The
Adobe Photoshop post production course
Provides a set of tools to present and produce elaborate projects by identifying:
-The trainee's access to the ability to produce a perfect project.
rendering for internal and external shots.
Apply and use all the tools in the program.
Render and design the sections in more ways than one.
Show the architectural charts.
Add blocks render and modify them.
Adjust the lighting, shadows and scales of the listed elements.
Design and direct the CV and port-filo.
Directing architectural posters, designs and logos.
Rendering the output shots from other programs.
Access to fully exited designs using Photoshop
Audience
Architects
Interior Designers
Architecture students
Interior design students
Landscapers
المهندسون المعماريون
مهندسو الديكور
طلاب الهندسة المعمارية
طلاب التصميم الداخلي
مهندسي تصميم الحدائق
Outline
:Module 1:Introduction:

Program history and why we use for Photoshop.
Explain the interface of the program.
The different between using a formula CMYK and RGB.
The different between resolution and pixels. ·
Module 2 Production and design of an external perspective: 

How to Use free transforming.
How to insert a picture in Photoshop) drag and drop photo).
Using layer masks and layers and Ruler
Module 3: Learn how to Integrate the building with the site :
Using selection tools.
Using and learn how make a layer masks
Using blending mood.
      Module 4: Shots:
Learn how use the tools to produce and designing a shots.
Exterior night shot and how production it.
Interior shot production.
3d shot rendering.
How to Use adjustment, brushes and color mood.
      Module 5: Rendering for section and plan:
How to do shadow effect by brushes.
Learn how to develop and apply external and internal lighting.
How to insert blocks and rendering for it.
Modify scales for element, blocks and plans.
How to design and output of the sections with more than one type.
    Module 6: Double exposure effect:
How to use filter.
How to use camera raw.
Using topaz labs.
Using blending option.
    Module 7 Smart Photoshop:
How to use and make Smart layer.
Learn how use mockups.
How to use Art board.
      Module 8 Poster production:
How to use pen tool.
How to use shape layer.
Learning how thinking out of the box in my project and how make the design is consistent.
      Module 9: Producing a perfect project:
Using all of Photoshop tools and skills to produce a good project.
Testimonials
There is no testimonials yet ..