Practical Digital Marketing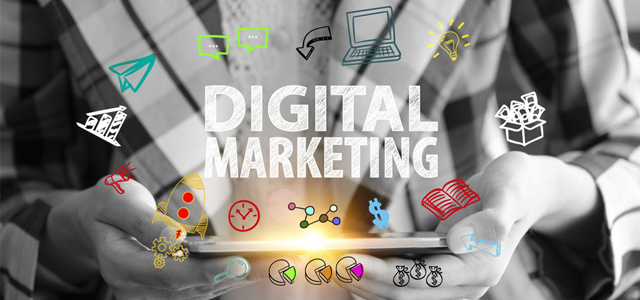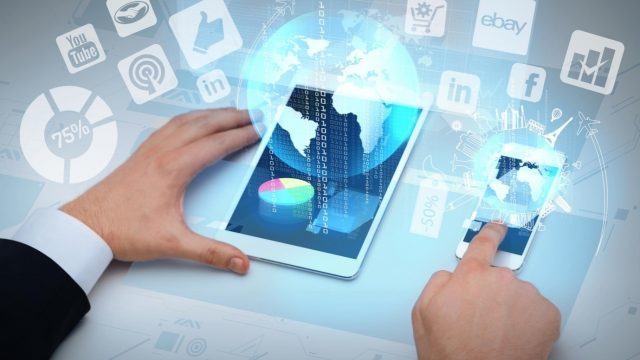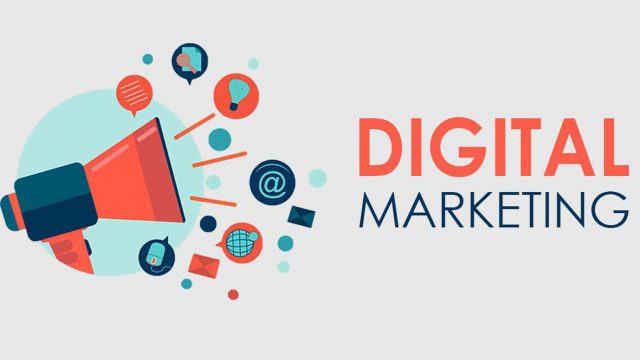 Trainer

Anas Ali, CDM

Place

OmniPlan

Fee

300 JOD

Av. Seats

12

Schedule

15/06/2019 → 31/07/2019

Sun, Tue, Thu

5:00 PM - 8:00 PM

duration

50 Hrs

Registration Closed
Course Information
Overview
DIGITAL MARKETING PROFESSIONAL

 DMP
---
set off to work market in full professionalism with the certified electronic marketer course, which will open new horizons of labor environment!
Accredited From German Jordanian University
انطلق لسوق العمل بكل مهنية واحترافية مع دورة المسوق الإلكتروني المعتمد، والتي ستفتح لك آفاقا جديدة في بيئة العمل
باعتماد الجامعة الالمانية الاردنية و التعليم العالي
---
Certificates
At the completion of the certified electronic marketer course, trainees will obtain the following certificates:
 OmniPlan Certificate
GJU Certificate – Certified by The Ministry of Higher Education
الشهادات التي يحصل عليها المتدرب
شهادة معتمدة من شركة OmniPlan
شهادة من الجامعة الألمانية معتمدة من وزارة التعليم العالي
---
objectives
To help digital marketer know the most important fundamentals he needs before beginning the process of electronic marketing, starting from understanding the market and marketing in general, and acquiring all concepts he has to know for building a strong digital marketing strategy.
To know how to select the targeted audience, its kinds, how to classify it and carrying out a test and analyzing the outputs.
Execution of an digital marketing strategy starting from zero, and dealing with all digital marketing means for reaching the analysis and following up advertising campaigns, and monitoring the performance in order to have data, and working on improvements required for obtaining the best results.
---
مساعدة المسوق الإلكتروني لمعرفة أهم الأساسيات التي يحتاجها قبل البدء بعملية التسويق الإلكتروني، إبتداءا من فهم السوق والتسويق بشكل عام ومعرفة كل المفاهيم التي يجب عليه معرفتها ليقوم ببناء استراتيجية تسويقية إلكترونية ناجحة.التعرف على كيفية اختيار الجمهور المستهدف وأنواعه وكيفية تقسيمه واجراء الاختبار وتحليل المخرجات.تنفيذ استراتيجية تسويقية إلكترونية والتعامل مع كافة وسائل التسويق الإلكتروني للوصول إلى تحليل ومتابعة الحملات الإعلانية  ومراقبة الأداء للخروج بالمعطيات والعمل على التحسينات المطلوبة لنتائج أفضل. القدرة على التعامل مع منصات التواصل الإجتماعي وإدارة وتنفيذ الحملات الإعلانية من خلالها
Audience
Marketing & Digital Marketing Students
Digital Marketers
Small Business Owners/ Founders
Everyone Interested to improve his skills in digital marketing
طلاب قسم التسويق والتسويق الإلكتروني
المسوقون الإلكترونيون
أصحاب المؤسسات والمشاريع الصغيرة
لكل شخص مهتم بتطوير مهاراته في مجال التسويق الإلكتروني
Outline
 Module 1:What a digital marketer should know before starting?

What Is Digital Marketing?
What Is Traditional Marketing?
Digital Marketing Vs Traditional Marketing
Markets / Audiences
Audience, Segment & Persona!
Customers Types
Challenges we face with customers
Marketing Funnel
The selling techniques
Leads /Potential Customers
Stages through which customs pass
E-Commerce
User Experience
Information required for the digital marketer
AB Testing
Digital Marketing Channels
Important terms for each digital marketer
Some of the tools which are necessary for digital marketing
Requirements for Tools Integration
Digital Marketing Stages
Digital Marketing Strategy
Digital Marketing Process
Module 2: Performance Tracking/Analytics & Strategy

Performance Tracking & Analytics
Optimization Process
Optimization Goals
Campaigns/Ads Structure
Campaigns/Ads Types and Objectives
Affiliate Marketing & Influencers
Strategy Building:
– Market Research
– Understand Customers
– Market Segmentation & Persona
– Goals
Roadmap:
– SM Accounts creation
– Tool Integration
– DM Stages
– Digital Marketing Plan for every stage
Module 3: Graphic Design For Digital Marketers 

Using Photoshop
Tools will help you in graphic design for digital marketing
Digital Marketing Media Types
Image Design
GIF/Video Design
Media Design
Best Practices
Module 4:Website & Online Store

Website & Online Store Marketing Recommendations and Requirements
How to Build Website and Online Store?
Module 5: Email Marketing

Understanding Email Marketing
Account Setup
Email Marketing & Tracking the performance
Push Notification & Tracking the performance
Automation Marketing
Build canvases of Email & Pushes
Module 6: A real Execution and Campaigns launching on:

Facebook Channel
Instagram Channel
Google Ads / Adwords
Twitter Channel
Snapchat Channel
LinkedIn Channel
YouTube Channel
Google+ Channel
Module 7: SEO Search Engine Optimization

Target Market Business Analysis
Keyword Research and Development
Content Optimization and Submission
Continuous Testing and Measuring
On-Page SEO
Off-Page SEO
Backlinks/Link Building
How Google+ Can Help with Rankings
Results Monitoring
Module 8: Tracking / Analytics

Campaigns Performance
Web Performance
App Performance
Google Analytics
Google Search Console/Web Master Tool
Firebase
Heatmap
User Behavior and Experience
Module 9: Reports

Daily, Weekly, Monthly Reports Building
Testimonials
There is no testimonials yet ..